Home




"SIMPLE SOLUTIONS TO COMPLEX PROBLEMS"
Our professional, experienced staff of designers are ready to help you bring your PRODUCTION LINE to life through the latest software development tools.
Compuscan Manufacturing works with you from concept to installation, to ensure innovative, cost-effective automation solutions to meet your needs. We have extensive experience in engineering automated solutions, so we can work with you to design, develop and build a solution that not only meets your current specifications but is also flexible enough to expand to meet new requirements in the future.
We build automation solutions of varying size and complexity. We work with customers of all sizes, in all industries, in almost any country around the world.
We have been providing automated turnkey solutions to industry since our inception.
From the beginning, Compuscan Manufacturing's mission has been to provide cost-effective automated solutions that give our customers a competitive advantage through increased productivity, lower costs, greater flexibility and better quality. We use proven, state-of-the-art technology to design, develop and build quality solutions that meet our customers specifications.
Quality Products • Competitive Pricing • Reliable Delivery
With Compuscan Manufacturing you will work with a dedicated Project Manager throughout your project to ensure that you have a single point of contact that is intimately familiar with the details and status of your project.
Regardless of your application, Compuscan Manufacturing can build either a single station work cell or a complete multifunction assembly line that will meet your requirements and help you automate your manufacturing processes.
Design and Manufacture of the following
Paint Lines - Leak Testing - Conveyors
Assembly Stations - Torque Stations
Process Security Systems - Production Lines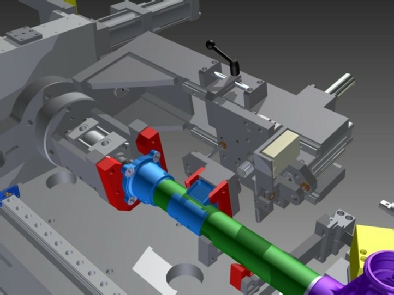 Our services include:
Assessment - Design - Engineering - Manufacturing - Programming - Installation - Support